ARTLINKS:
HOT LINKS to My Other Webpages and Projects
My consultancies and project lists are always changing and I have off-site material available for most of them. Get acquainted with my global friends and collaborators. Find out just what in the heck we are doing together.

My latest art:

Iona Miller
Webpresence 2006: IONATOPIA
Google 'Ionatopia + Iona Miller' for the whole list
iona@ionamiller.org or iona_m@yahoo.com
Io Art Updates: http://ionamiller.50megs.com
General Updates: http://ionamillerupdates.50megs.com
___________________________________________________
WHAT'S NEW

12/2005
NEW WEBSITE: THE PHOTONIC HUMAN
From the Heart of Darkness springs the Light, and we are That. Virtual Photon Fluctuation is the Source of the photons that form and sustain our Being. We are truly Light Beings: Homo Lumen. We literally inhabit and embody a Temple of Living Light, which is interconnected with the deepest level of Cosmos. We are shiny Diamonds of Rainbow Light. We are made in the Images of that Brilliance. Shine On!
In the Effulgence of its Brilliance.
http://photonichuman.50megs.com

10/2005

NEW WEBSITE: KABBALAH LUMINATA
As a digital artist I paint with LIGHT; as a Qabalist I practice in the
Temple of Living Light. Recently discontent with static and
Flash imagery alone, I have begun venturing into the world
of filmmaking. Comes see some of the art frames I have prepared
for animation at my new Kabbalah Luminata Portal at
http://kabbalahluminata.50megs.com

9/2005

PUBLISHING Iona's painting "The Diamond Body",
plus commentary in Science-Art art book;
see http://www.science-art.com.au/ and http://science-art-usa.50megs.com
THE TRUE MEANING OF THE DAVINCI CODE
By Robert Pope; ISBN 0-9577784-7-3 (155 pgs)
Science-Art Research Centre of Australia, Inc., 2005
By adhering to a mechanistic worldview, Western civilization is on a path to extinction, says Science-Art philosopher Robert Pope. The ancient knowledge passed on by the Greeks upheld a survival science, a "Savior science" that was misinterpreted by Leonardo Ad Vinci but was privately understood by Isaac Newton. In response to Dan Brown's The da Vinci Code, Pope hopes to set the record straight by returning to the atomistic philosophy of the ancient Greek scholars such as Plato and Philo. Plato's worldview is much more akin to a holographic reality, Pope argues. The "true meaning of the code", he suggests, relates to atomic movement creating evolutionary wisdom, and he points out some classic examples of Renaissance art that communicate this truth.

ART WRITING Jungian Psychology Cut-Up ESSAY on artist
GENESIS P-ORRIDGE: PandroGENy: A Love Story of Gender Reunion
~The Yab-Yummy Way of Imagination.
http://ionamiller.chaosmagic.com/catalog.html

"The artist is not a person endowed with free will who seeks his own ends, but one who allows art to realize its purposes through him. As a human being he may have moods and a will and personal aims, but as an artist he is 'man' in a higher sense - he is 'collective man,' a vehicle and molder of the unconscious psychic life of mankind." (Carl Jung, Psychology and Literature, 1930)


NEW 8/26/05 ART SLIDES ~
NUCLEAR MYSTICISM – Homage to Dali
http://pg.photos.yahoo.com/ph/iona_m/album?.dir=/98fe&.src=ph&.tok=phbKNhDB06IYM8oE
TEXT: http://ionamiller.50megs.com/photo5.html


NEW ART SLIDES 8-15-05 ~
HEARTSTRINGS: NONLOCAL HEALING SLIDESHOW

MORPHIC RESONANCE
http://pg.photos.yahoo.com/ph/iona_m/album?.dir=/df6d&.src=ph&.tok=phyKndDBKVZORC6A

BARDO VISIONS
http://pg.photos.yahoo.com/ph/iona_m/album?.dir=/d3ea&.src=ph&.tok=phUQndDBpCe8z_N6

QUANTUM BIOHOLOGRAPHY/HOT LIPS
http://pg.photos.yahoo.com/ph/iona_m/album?.dir=/7a82&.src=ph&.tok=phMTndDBDq_ftt7f

NEW 8-2005 ~ IO'S LATEST: VISUAL META-SYN SLIDESHOW
http://pg.photos.yahoo.com/ph/iona_m/album?.dir=/435b&.src=ph&.tok=ph4dCXDBN5fLEiI7

ILLUMINATIONS
http://pg.photos.yahoo.com/ph/iona_m/album?.dir=/7a51&.src=ph&.tok=phk0TYDBteRCTRgW

PLASMA UNIVERSE
http://pg.photos.yahoo.com/ph/iona_m/album?.dir=/9932&.src=ph&.tok=phjWuYDBmiRwUqcG

************************
NEW 7/05
MANDALAPALOOZA SLIDE SHOW Links & Wall Text
Be sure to watch these slide shows as the thumbnails do not do them justice!

DIGITAL CYMATICS Wall Text:
http://ionamiller.50megs.com/catalog.html

Mandala ANIMAtions ~
Custom animations suitable for large screens for Music, Fashion, Meditation, and Lecture Events
http://onenationundergods.com/mandala.html

ABRAHADABRA
http://pg.photos.yahoo.com/ph/iona_m/album?.dir=/3a00&.src=ph&.tok=phmNsRDBGvAPIE0o

ABRAHADABRA 2
http://pg.photos.yahoo.com/ph/iona_m/album?.dir=/eece&.src=ph&.tok=phmhySDBXY3VKVh6

MANDAL-BRAT or MANDALOGIC
http://pg.photos.yahoo.com/ph/iona_m/album?.dir=/a649&.src=ph&.tok=phulXQDBqVo05gnl

MANDALAPALOOZA
http://pg.photos.yahoo.com/ph/iona_m/album?.dir=/b1f8&.src=ph&.tok=phOXcQDBvjBv4eyi

MANDALAS 3 - QUATERNIONAS
http://pg.photos.yahoo.com/ph/iona_m/album?.dir=/9cce&.src=ph&.tok=phmNYSDBV1AtJped

ALCHEMICAL HOLOGRAPHY; New 6/25:
http://pg.photos.yahoo.com/ph/iona_m/album?.dir=/3976&.src=ph&.tok=phwLSMDB3CQ8j2hp

ATLANTIS
http://pg.photos.yahoo.com/ph/iona_m/album?.dir=/f9da&.src=ph&.tok=phrYBSDBS4VLO5.n

ART ATTACK
http://pg.photos.yahoo.com/ph/iona_m/album?.dir=/6fbb&.src=ph&.tok=ph.eBSDBhdHsh2c0

New 5/2005: Nexus Conference May '05 Amsterdam pix
http://pg.photos.yahoo.com/ph/iona_m/album?.dir=/44e1&.src=ph&.tok=phEA1BDBBZRE2Gsk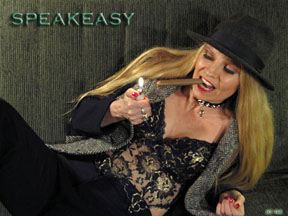 My content and featured smokin pictures change regularly, so come back often.

ARCHIVES & IONATOPIA PORTALS:

THE IONASPHERE: COLLECTED WORKS
http://ionamiller.org

SUBCUTANEOUS UPDATE PAGE
http://www.subcutaneous.org/Iona.html

FANSITES
TRIBE Public URL: http://ionaisthebomb.tribe.net
BLOG: http://people.tribe.net/ionamiller
BLOG: http://www.myspace.com/ionamiller

LUX ARTILLERY ART BOOK
http://theluxartillery.chaosmagic.com

2005 ART UPDATES
http://ionamiller.50megs.com

2005 GENERAL IO UPDATES PORTAL
http://ionamiller.chaosmagic.com

SYNERGETIC QABALA PORTAL 2005
http://synergeticqabala.chaosmagic.com

FUTURE SCIENCE PORTAL
http://futurescience.chaosmagic.com

CREATIVITY PORTAL
http://creativity.chaosmagic.com

THE MODERN ALCHEMIST BOOK
http://themodernalchemist.chaosmagic.com

EMERGENT HEALING PARADIGM PORTAL
http://emergenthealing.50megs.com

SCIENCE ART USA PORTAL
http://science-art-usa.50megs.com

CHAOSOPHY JOURNAL PORTAL
http://chaosophy.50megs.com

EDGEWORKS HYPNOSIS PORTAL
http://edgeworkshypnosis.50megs.com

MYTHIC LIVING PORTAL
http://mythicliving.chaosmagic.com

NEW 6/2005: BIOPHYSICS Portal
http://biophysics.50megs.com

SACRED GEOMETRY
http://sacredgeometry.50megs.com

IO UPDATES 2005 & SAMPLE ARTICLES
http://www.angelfire.com/art2/digidiva_ionamiller

THE MAGICAL & RITUAL USE OF PERFUMES
http://magicalperfume.chaosmagic.com

ART ARTICLES
Digital Cymatics: http://ionamiller.50megs.com/catalog.html
Iona paintings Animated: http://www.onenationundergods.com/iona.html
Cyberotica Art Manifesto: http://www.onenationundergods.com/statement.html
Edge Artists as Strange Attractors: http://www.subcutaneous.org/edge.html
Random Order Revisited: http://www.theesecondcouming.com/random.html
History of Digital Art 101: http://theesecondcouming.com/digital.html
Media Ecology: http://theesecondcouming.com/backgrounds.html
Lydia Lunch: Beyond the Pale: http://www.subcutaneous.org/lunch.html
http://gartelmiami.50megs.com
http://gartelmiamipbiff.50megs.com
http://gartelindia.50megs.com

WEB SPAWNER UPDATES
http://www.webspawner.com/users/ionamiller/index.html

Iona also collaborates with the following Digerati:
http://nwbotanicals.org [Partner, O.A.K.]
http://emergentmind.org [Editorial Board JNLRMI; biophysics]
http://electricterra.com [Consultant in ULF EM research]
http://cyberdoctv.com [Associate; Wellness & CAM]
http://siliconwood.com [Consultant; Real Fantasy]
http://science-art.au.com [American Consultant, Science Artist]
http://www.subcutaneous.org [Co-artist with animator Bob Judd]
http://www.championtreeproject.org [Consultant]
http://topdownyoga.50megs.com [Consultant]
http://tigernews2005.50megs.com [Investigative journalist]
http://www.nexusmagazine.com [Writer]


Iona is published by Phanes Press, Destiny Books (Inner Traditions International), Autonomedia, Nexus Magazine, Dream Network Journal, Journal of Nonlocality and Remote Mental Interactions, Chaosophy Journal, and more.

NEW 2005: Digital diva fauxto gallery: http://www.angelfire.com/art2/digidiva_ionamiller/fauxtos/
Psychotronic Animations: http://onenationundergods.com/iona.html
Ask about my new invitational art galleries with slideshows:
Digital Diva
http://pg.photos.yahoo.com/ph/iona_m/album?.dir=/d185&.src=ph&.tok=phzy3sCBDKHTxL70
Mystique
http://pg.photos.yahoo.com/ph/iona_m/album?.dir=/6bb0&.src=ph&.tok=phdqgtCBRE4Mp8pu
Psychogenesis
http://pg.photos.yahoo.com/ph/iona_m/album?.dir=/4e20&.src=ph&.tok=phA83sCBD4bosmmz
NEXUS, Brisbane, Fall '04
http://pg.photos.yahoo.com/ph/iona_m/album?.dir=/d8b9&.src=ph&.tok=phd5gtCBqs6MaLrc
Cryptoegyptomania
http://pg.photos.yahoo.com/ph/iona_m/album?.dir=/f044&.src=ph&.tok=phbrgtCB9sNK26jj


"THE MODERN ALCHEMIST:
A Guide to Personal Transformation"
IS BACK IN PRINT FROM IONA
.95 + .50 S&H for single book; Paypal at
http://www.nwbotanicals.org/books/modernalchemist/modernalchemist.htm


About the author: Trandisciplinarian Iona Miller is a consultant, writer, hypnotherapist and multimedia artist doing groundbreaking work on the relationship of chaos theory and emergent paradigm shift in experiential psychotherapy, new physics, biophysics, philosophy, cosmology, medicine, creativity, art, qabalah, magick, metaphysics, and society. See her annual CHAOSOPHY JOURNAL at homepage http://ionamiller.org Also visit 2005 UPDATES at http://ionamiller.chaosmagic.com and ARTLINKS at http://ionamiller.50megs



ART WRITING HOTLINKS
Subcutaneous Collaborations Collaborations and shenanigans with animator Bob Judd.
GARTEL Museum Digital godfather Laurence Gartel's past, present, and future projects.
QABALA GALLERY Iona's original sacred geometries from the Qabala and Phi Factory.
METAPHORMS & Mythical Reality Io's Jungian-inspired mythological content acrylic paintings.
Favorite Sites Hotlinks
CYBEROTICA ANIMATIONS Animated, interactive erotica collaborations with Bob Judd.
IONA's ANIMATED ART Iona's animated paintings in Flash format.
IONA'S HOT LINKS 2005 Subcutaneous UPDATE PAGE Chain, chain, chain ~ so many links in the chain they won't all fit on this page here, so go there QUICK.
CHAOS MAGIC SITE General updates on my activities, writing, products, and future plans.
Io's ANGELFIRE GALLERY Speakeasy Suite - December, 2004
ANGELFIRE 2005 UPDATES Stories of my FallWinter 04-05 trips and activities.
Jungian Review of Lydia Lunch CD Io's Review of "Memory & Madness" touches the archetypal core of the underground icon's life by comparing it with the myth of Hades and Persephone.
RANDOM ORDER REVISITED Collage Jumps the Canvas to Multimedia Art
The Multimedia Art of Iona Miller, Laurence Gartel, and Bob Judd. Anima Mundi indicates the animated possibilities presented by each event, as it is, its sensuous presentation as face bespeaking its interior image--in short, its availability to imagination, its presence as a psychic reality.